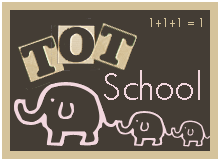 On Monday we went hiking at Pahranagat Wildlife Preserve. Sabrina loved looking for birdhouses.




Sabrina had fun, (for a few minutes) sorting buttons by color.




We had a revival at church. Before service Sabrina and Alex had fun playing with the toys in the nursery. She also got to play with her friends every night during service.




As usual, story-time at the library was a big hit with her.




This week we took her brother to a school age story time and Sabrina got to tag along. She enjoyed playing with puzzles before it started. She also got to build with Legos like the big kids!




She really enjoyed hiking the Historic Railroad Trail at Lake Mead.

Marie-Anne